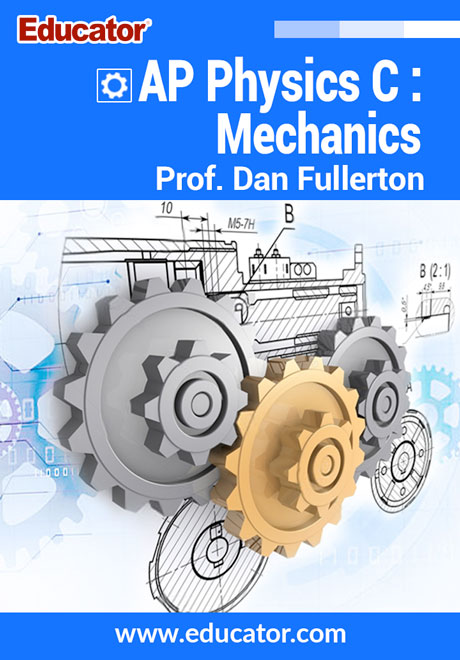 Duration: 15 hours, 28 minutes
Number of Lessons: 29
This course is geared towards the high schooler taking the AP Physics C: Mechanics exam but is also perfect for college students taking calculus based physics. Physics C: Mechanics is typically taken after AP Physics 1 & 2, and sometimes concurrently with Physics C: Electricity & Magnetism.
Additional Features:
Free Sample Lessons
Closed Captioning (CC)
Downloadable Lecture Slides
Study Guides
Instructor Comments
Topics Include:
Kinematics
Circular & Relative Motion
Newton's Laws
Free Body Diagrams
Friction
Ramps & Inclines
Conservation of Energy
Momentum & Impulse
Uniform Circular Motion
Torque
Oscillation
Gravity & Orbits
Sample AP Exam
Professor Dan Fullerton obtained his B.S. and M.S. in Microelectronic Engineering from the Rochester Institute of Technology (RIT) and his secondary physics teaching certification from Drexel University. He taught undergraduate and graduate Microelectronic Engineering courses at RIT for 10 years, and High School Physics since 2007. He was recently named a New York State Master Physics Teacher, and is the author of AP Physics 1 Essentials, Honors Physics Essentials, and Physics: Fundamentals and Problem Solving.
Student Testimonials:
"Woot! I'm so excited, I've been waiting for this course!" — Caleb L.
"Wonderful lectures!" — Michael B.
"Really helpful class!!! Thank you professor!" — Huijie S.