Prof. John Snape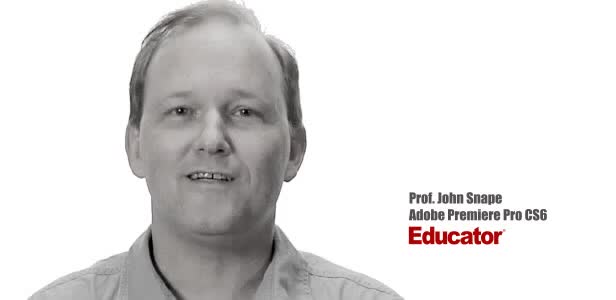 Prof. John Snape (Adobe Certified)
Thanks a lot Sir. I downloaded Handbrake Software. It is very good for converting video format. Plus the file size also reduced. Thanks for the help.
The link to the newspaper exercise file is broken. For it to work the address must be lowercase, eg. http://www.educator.com/media/files/adobe-premiere-pro-cs6-snape/newspaper.jpg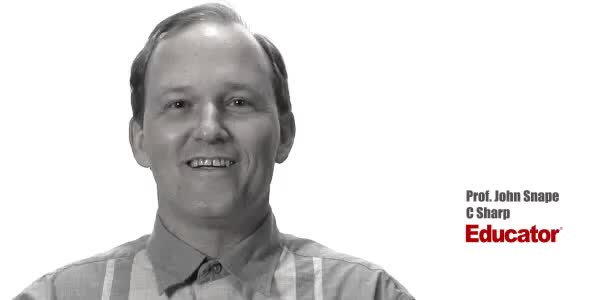 Prof. John Snape
I recommend that new name for this lecture as "Static vs. Non-static (instance) Members. Good content. Got a lot out of it.
Carl Scaglione
I am taking C# at a community college, all the teacher does is tell us to read some chapters in the book. Hopefully these lectures will help me!
Hi Professor Snape, thank you for introducing us to Codeproject, there are great articles I cannot wait to read. Where is the homework you mentioned?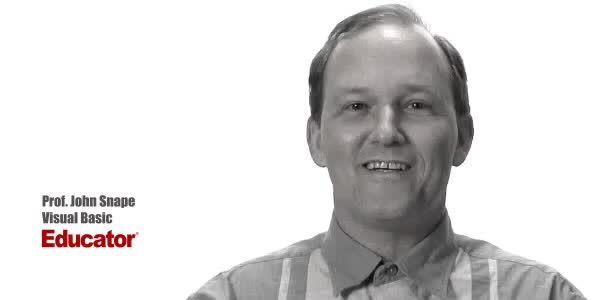 Prof. John Snape
Thanks, really good service!