---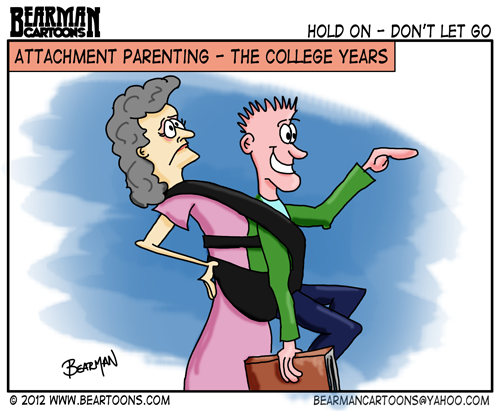 The Common Core State Standards Initiative is a state-led effort to create a consistent set of academic standards that states can adopt and implement across the nation. The standards have been developed for Kindergarten through 12th grade students in both English Language Arts (ELA) and Mathematics. Across the country, states have begun to adopt and implement the Common Core, leaving many parents, students, and some educators wondering about how ELA instruction will change in their school's classroom. Read on for a better understanding of what exactly has changed when it comes to ELA instruction in our country, as well as the reasons behind this change in approach.
Common Core ELA Standards: 3 Key Shifts
As with the Mathematics standards, the creators of the Common Core have identified 3 "key shifts" in how ELA instruction should be implemented. Once you understand these shifts, you'll better understand why our approach to ELA standards needed to change, as well as how this change is being implemented in classes from Kindergarten to 12th grade.
SHIFT 1: Regular practice with complex texts and academic language. This shift refers to the need to expose students not only to the skills of basic reading and writing, but also the skills of dealing with increasingly complicated texts. The standards reference a "staircase of complexity." This means that students will be required to learn increasingly complex texts as they go through each school year. The Common Core does not require a specific reading list, however sample texts are provided to give an idea of what level of complexity students should be working with. In addition, this shift makes clear that students should be learning academic language through the reading of complex texts. This is a shift away from the approach of teaching vocabulary through definitions, memorization, and quizzes. Instead, students should encounter challenging words in the context of challenging text, and develop skills and strategies to understand the vocabulary.
SHIFT 2: Reading, writing, and speaking tasks will use evidence from both literary and informational texts. While the specific student tasks in this shift may look familiar–reading, writing, and speaking–the goal of this shift is on evidence. Instead of making connections to their own lives when reading and writing about texts, students will be pushed to ground their opinions with concrete examples from the text itself. Similarly, in class discussions, students will learn to refer back to the text and quote passages in order to fully answer what Common Core creators refer to as "text-dependent questions." This approach includes both literary texts (for example, novels, plays, and poetry), as well as informational texts (textbooks, essays, and articles).
SHIFT 3: Building knowledge through reading content-rich nonfiction texts. This final shift is about building students' knowledge of the world through reading nonfiction texts. Instead of listening to the teacher explain background knowledge, this shift means that students will have the opportunity to read content-rich material to learn and build knowledge themselves. In grades K-5, the Common Core recommends that students reading be split 50/50 between literary and informational texts. In grades 6-12, there is an increasing focus on nonfiction, with 12th grades ultimately reading texts that are about 70% nonfiction.
SOURCE: Common Core State Standards Initiative, https://www.corestandards.org/other-resources/key-shifts-in-english-language-arts/
K-12 ELA Standards
The ELA standards in the Common Core are broken down by grade level and include the following areas of focus in each grade:
Reading: Literature
Reading: Informational Texts
Reading: Foundational Skills (K-5 only)
Writing
Speaking and Listening
Language
Range, Quality, and Complexity
Grades 6-12 Literacy Standards
In addition to the ELA standards to be used to create curriculum for English classes, the Common Core also includes standards to address literacy skills in the content areas, including History/Social Studies, Science, & other technical subjects. These standards are for grades 6-12 only, and reflect the increasing focus on informational texts as students move from elementary school into middle school and high school. These additional literacy standards are broken down into the following categories:
History/Social Studies
Science and Technical Subjects
Writing
In sum, the shifts that the Common Core calls for in ELA instruction will require deeper reading of both informational and literary texts and an additional focus on literacy in classes not typically focused on reading and writing skills. The goal of these shifts in approach is to provide students with an opportunity to think more critically and be exposed to more knowledge about the world through content-rich texts.
[box type="success" align="" class="" width=""]Check out our articles on What is Common Core? and Math Standards for additional information. Visit Educator.com for instant online video help in any of the ELA standards.[/box]