Prof. Candyce Mairs (Adobe Certified)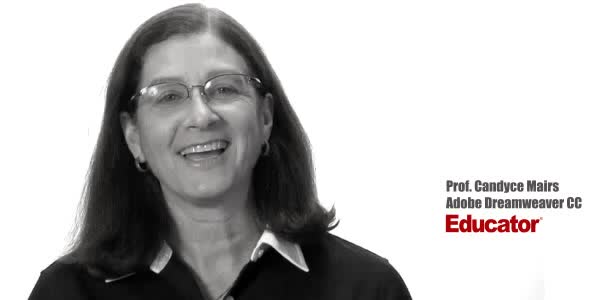 Prof. Candyce Mairs (Adobe Certified)
Hi Candyce, I'm trying to build my own company website and would like to know how do I add more buttons on the navigation bar. And also, I see some websites have their navigation bar that go across the top. How can I get this float option?

Thanks for your help and great tutorials so far!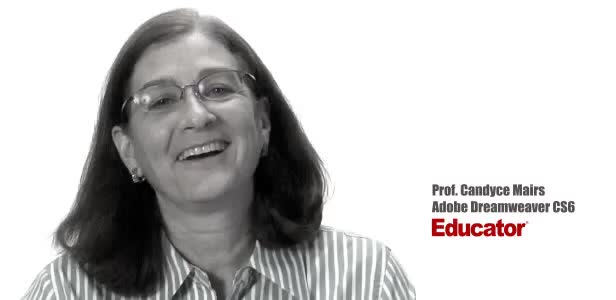 Prof. Candyce Mairs (Adobe Certified)
I had asked the question regarding color picking of RGB colors in your Dreamweaver CC course. It was not possible to pick RGB in Dreamweaver CC. I tried it in Dreamweaver CS6. It is good. Adobe did a very bad job in getting rid of the old color picking method. It is not your fault, Candyce.
why is your video so slow? can you do something with a video player? it is not good.