Prof. Maury Hillstrom, M.S.
Professor Maury Hillstrom has 10+ years of experience teaching computer programming at top technical universities, a Master's in Information Systems, and received his undergraduate degree in Speech from Northwestern University.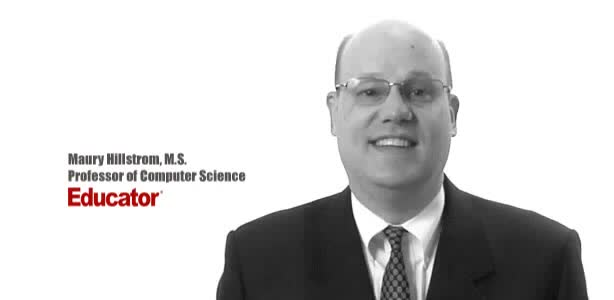 Prof. Maury Hillstrom
Join Professor Maury Hillstrom in his time-saving Java programming course where he brings his extensive expertise and clear explanations to help you untangle even the most difficult topics.
Prof. Maury Hillstrom, M.S.
Professor Maury Hillstrom teaches for complete understanding in Educator's JavaScript Course. Using a perfect combination of knowledge and presentation, Professor Hillstrom begins each lesson with an overview of important concepts before diving into several coding examples. This method will help you understand the interaction between code and the final compiled product. Professor Hillstorm covers everything from Loops to Operators, If Logic, Functions, Errors, and Arrays. At the end of the course you should be comfortable with and able to create JavaScript code for websites. Professor Hillstorm has 10+ years of experience teaching computer programming at top technical universities, a Master's in Information Systems, and received his undergraduate degree in Speech from Northwestern University.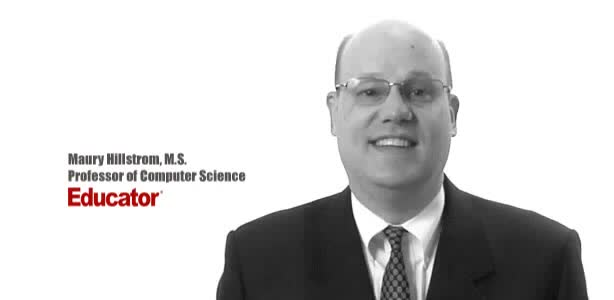 Prof. Maury Hillstrom
Is Java a good language fer beginners? i've read a little about C++ but the Syntax can be a bit overwhelming for me as a beginner.
After setting up the "public class accountcredit", which extension do we use to save the file - .class or .java? Thank you.
exactly:
also the randomization of numbers it also start from 0. since dices do not have a number 0. is a good idea to add 1 and make things even as an dice
Prof. Maury Hillstrom, M.S.
wow, your website doesn't load... great .... the one time I wanted to study...
Thanks very much Mr. Hillstrom, great lessons!
that was very helpful, thank you! :)