Prof. Steven Echavarria, M.S.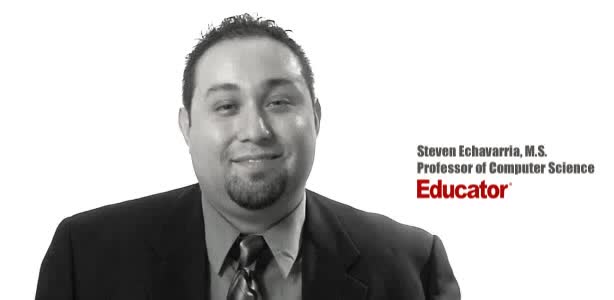 Prof. Steven Echavarria, M.S.
Steven Echavarria teaches the Web Design and E-Commerce course which emphasizes practical applications and the creation of a fully functional e-commerce website. Steven has been a developer for over nine years and has designed and coded numerous successful websites. He uses this knowledge combined with practical classroom teaching experience to help you create your own functional and aesthetically pleasing website from beginning to end. He covers topics such as brainstorming the idea and color theory, all the way to setting up servers and utilizing Cartweaver to create a custom shopping cart.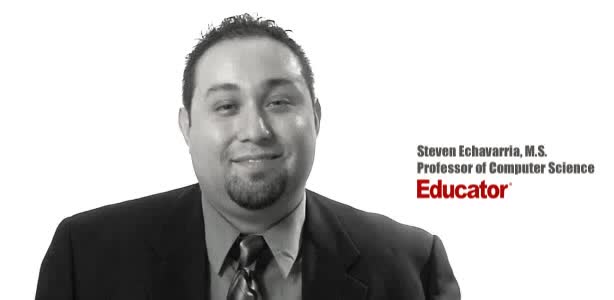 Prof. Steven Echavarria, M.S.
Great thanks that help allot, i enjoyed your lectures the details are quite simplified.

Thank you so much my email is
[email protected]
or
[email protected]
I don't have skybe account but I will get one and I will have to buy camera because I using a tesktop computer. until then have a good day.
regards
Thank you but I am still confused how can I install the cartweaver 4 php into your existing website. As you did not show this in your video.

thank you

regards